MCM International Events
Through the cooperation project MoMaTrE (Mobile Math Trails in Europe – www.momatre.eu), MathCityMap could be presented on an international level in various ways.
On 23.03., about 170 students at the age of 12-18 years took part in the activity "Mathematics goes to the Garden" which was organized by the MoMaTrE partners in Portugal and involved diverse MathCityMap tasks.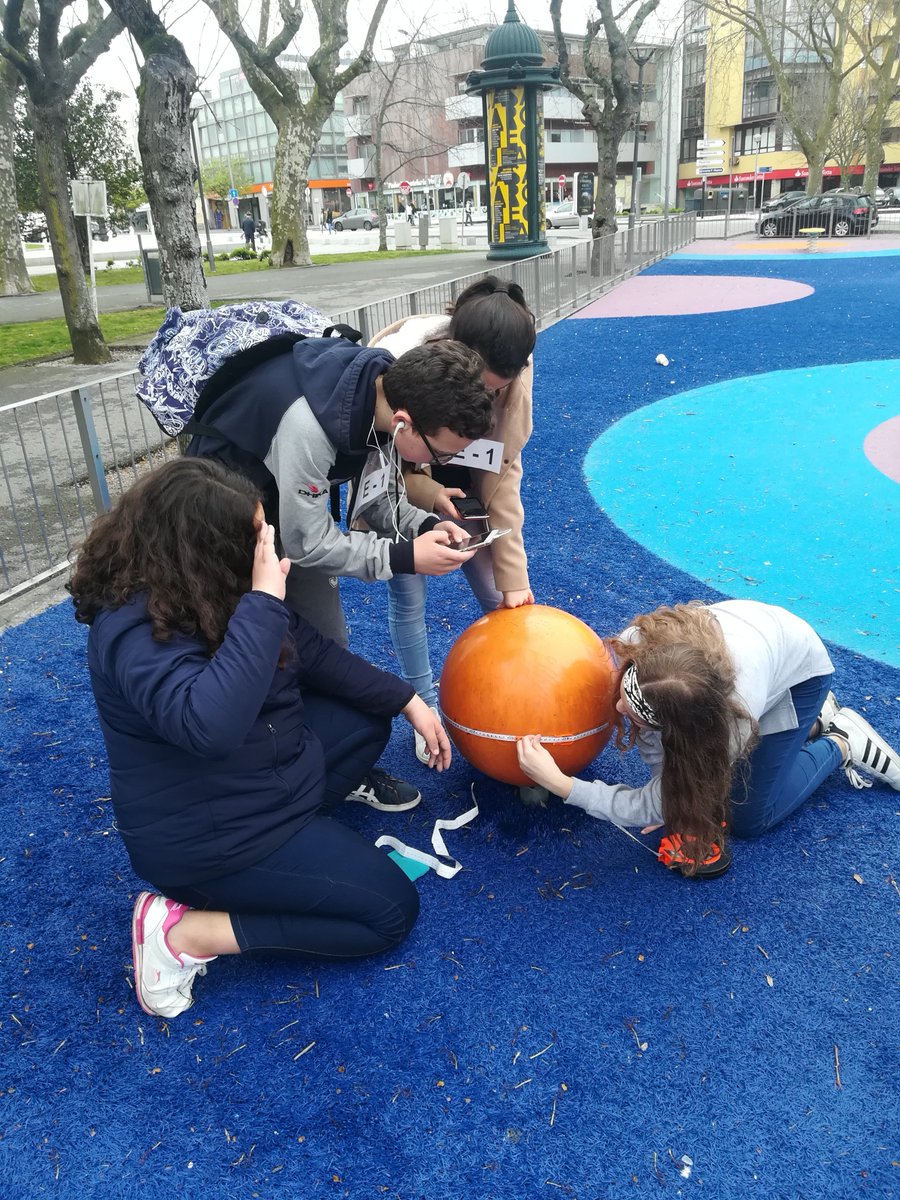 Special thanks to Amélia Caldeira for the photo, which shows a group while measuring. Further impressions can be found on our Twitter Account (@mathcitymap).
Also in Lyon, France, MathCityMap could be presented successfully at the beginning of the week as part of the congress Math en Jeans. Here a special thanks to Christian Mercat. The involved trail, which can be seen in the picture, can be found here.